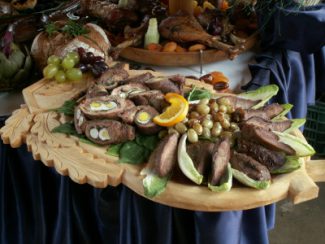 Food is a defining element of any culture and medieval recipes are a great example of that. A medieval recipe actually reflects the culture of the people of its time.
Those people might have been wealthy and able to afford a medieval banquet. Or they might have been poor and had to make do with a simple pottage recipe every day. Social hierarchy had a huge bearing of what medieval people ate.
Read more about medieval food and will you find it a fascinating subject. The ingredients available in medieval Europe as well as the climate combined to produce a unique style of cookery. 



Recipes In The Context Of History
If we look back through history, from Roman times to Renaissance Europe, food offers a great insight into people's lives. Roman food is an amazing subject! What they drank is also relevant. Medieval ale was the preferred choice to water in medieval England!
Personally, I find medieval Europe the most fascinating time in history. Especially, medieval England. On one side is the colour and romanticism of chivalric tales and feasts at lavish banquets. By contrast there is the harsh life of the common man who struggled to live off the land.
Medieval Recipes: A Passion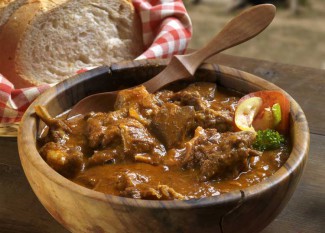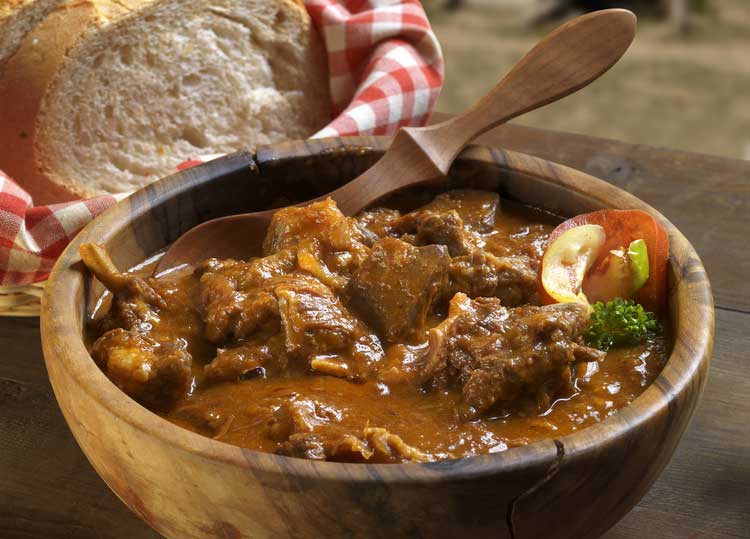 Thankfully, recipes from that era have prevailed and we still enjoy them today. The beef stew in the photograph is a good example. If you love meat and red wine, try my medieval beef stew recipe. It has a touch of spice and one mouthful conjurs up medieval England for me!
Generation after generation have passed recipes down over the centuries. We owe them a debt of gratitude.
Why? Because, in so doing, they have given us an insight into the lives of our ancestors. Medieval dishes make our history truly tangible.



I developed this website because of a passion for food and medieval history. My maternal grandfather understood the benefits of medieval herbs. In 1930's England, he often helped his family and neighbours with herbal remedies. It was a time when many people could not afford medical bills. He was a popular member of the local community – and would have loved my medieval beef stew recipe!
The history of herbalism is an exciting subject but the cookery of medieval England as a whole is what  interests me most. It forms the core foundation of my research and the content of this site.The majority of dishes date from 1300 to 1485 (the advent of the Tudor dynasty in England).
In addition to actual recipes, the subject of medieval bread was a must for me. Learning about cheat, tourte and clapbread was amazing! Another of my favourite pieces of research was what makes a medieval garden.
I have tried to create an enjoyable resource for anyone interested in medieval cookery. You might be a history student and interested in learning more about medieval life. Or perhaps someone who loves to cook and wants to experiment. Maybe you own a restaurant, hotel or pub and want to expand your menu for special occasions.
Enthusiasm For Medieval Food
Any enthusiastic cook is keen to explore new culinary horizons. So I hope you find some suitable inspiration here to create your own dishes!
By all means bookmark the site so that you can return in future because I regularly update the content. I often publish new photos and posts on my medieval recipes blog. If I come across an interesting story from the medieval era it will often spark off an idea in my mind. Connecting the subject of food to one of the most fascinating times in the world's history is a delight!
Whoever you are and whatever your reason for being interested in medieval recipes, I hope you will find something of interest here.