There was a wide variety of medieval herbs grown in England and throughout Europe. In the 11th-15th centuries, herbs were far more important to people than they are to those who live in the modern world today. The reason was because herbs were not just used for their flavour in medieval cooking but people believed they held great value for medicinal purposes.
Herbs In Medieval Recipes
A typical, medieval English peasant family would have used herbs extensively in cooking as they were easy and inexpensive to cultivate.  The typical diet of the family would have been quite bland in taste (pottage, a little meat or dried fish) and adding herbs made it more palatable and appealing. Also they could not afford to buy imported spices to improve the flavour of their food. Spices were the privilege of the medieval rich.
Although rich nobles and wealthy merchants preferred spices in their food, they also enjoyed the more flavoursome medieval herbs such as anise (aniseed) in certain dishes. Anise was particularly popular in fish recipes and was sometimes also used in chicken dishes.
The most popular herbs for cooking at the time such as sage, parsley, mint and dill are still used in recipes today. You will find them in all kinds of dishes from meat, fish and fowl dishes to general salads. My poached fish recipe uses fresh mint to good effect.
Here are some of the most common herbs grown in medieval Europe and used in medieval recipes:
angelica | anise | basil | betony | bistort | borage
chamomile | chicory | chives | coriander
dill | fennel | garlic | hyssop | horehound
lemon balm | lovage | marjoram | mint
oregano | parsley | purslane | rosemary
sage | savory | thyme | tarragon
Medieval Herbs For Medicinal Use
Herbs were used a great deal in medieval times for the treatment of ailments. Some herbs, such as anise (aniseed), borage (photo above) and chamomile were grown for their taste in cooking and for their medicinal properties when digested. Many other medieval herbs such as mugwort (pictured below) and musk mallow were only for medicinal use (topical skin treatment etc).
Mugwort has pungent smelling leaves and these were used in medieval times to make a foot ointment. They also were believed to help ease 'ladies problems'.
Musk mallow was believed to have good anti-inflammatory properties whilst lavender was used as a medieval form of disinfectant.
Here are some of the most common herbs grown for medicinal use in medieval Europe. Alongside is the type of ailment they were used to treat:
anise – to combat flatulence
angelica – to aid digestion
betony – to alleviate migraine
borage – for respiratory and stomach ailments
catnip – to alleviate respiratory tract inflammation
chamomile – to combat headaches
common vetch – to supress appetite (seeds only)
coriander – to combat fever
dittany – for digestive ailments, poultices
feverfew – to stop migraines
flax – to stimulate appetite
hemlock – anaesthetic/painkiller
lavender – a disinfectant and insect repellant
lesser periwinkle – to relieve inflammation
mint – for stomach problems
mugwort – for problems with feet
musk mallow – an anti-inflammatory herb
rosemary – under the pillow to ward off nightmares
sage – to treat colds, coughs and digestive disorders
st john's wort – to ease bruises, burns & depression
thyme – to fumigate rooms against infection
A-Z List Of Medieval Herbs
I have compiled a list of herbs, both culinary and medicinal herbs, that are believed to have been used since medieval times. For some of these herbs I have provided links to non-associated, third party websites where detailed information is readily available. All the photographs featured in this page are either my own copyright, public domain (eg. Wikipedia), purchased library use or free use (eg. pixabay).
So here is my list of medieval herbs – a list that is by no means entirely complete and I may add to it as time goes on! In alphabetical order:
A – absinthe wormwood, aconite (monkshood), agrimony (cocklebur, church steeples), alexanders, allspice, aloe vera, amlika (sorrel), angelica, anise, apple mint, aralia, arnica, artemisia, avocado leaf
B – balm, basil, bay leaf, barberry, belladonna, bergamot, betony, bilberry, birch, bird's tongue, bistort, blackberry, blessed thistle, bogbean, borage, bridewort, broom, burdock, burnet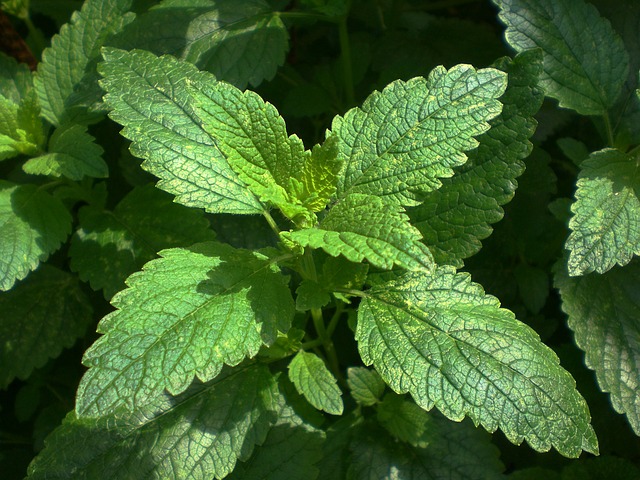 C – caraway, cardamom, catnip, celery, chamomile, chervil, chicory, chives, cicely, cilantro, cinammon, clove, comfrey (or blackwort), common vetch, common yarrow, coriander, costmary, cotton lavendar, cotula, cumin, curry tree, cyclamen
D – dill, dandelion, dittany
E – elderflower, evening primrose, eyebright, echinacea
F – fennel, fenugreek, fern, feverfew, flax
G – garlic, germander, ginger, golden balm, good king henry, greater periwinkle
H – hyssop, hawthorn, hemlock, hibiscus, hops, horehound, horseradish
J – juniper berries, jasmine flowers
K – kale, kava rot, kelp, kola nut
L – lady's mantle, laurel bay leaves, lavendar, lemon balm, lemongrarss, lemon thyme, licorice, lovage, lungwort
M – marshmallow, marjoram, mace, milk thistle, milk vetch, mint, monkshood (aconite), motherwort, mugwort, musk mallow, mustard, myrrh
N – nettle, nasturtium
O – oregano
P – purslane, parsley, paprika, pepper, peppermint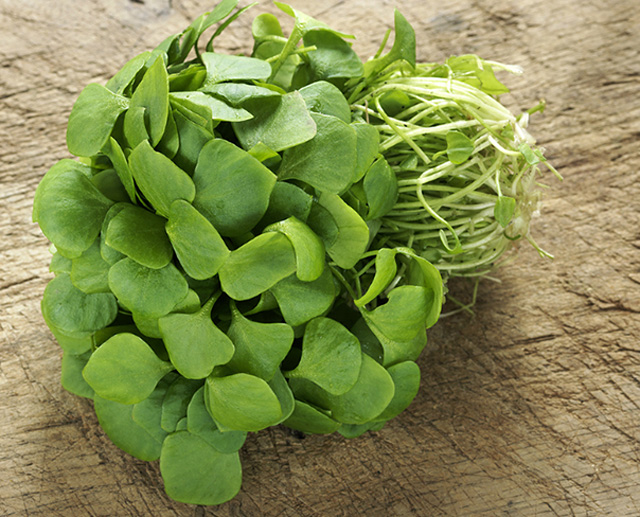 Looking for a nice salad to accompany grilled fish or chicken? Try this purslane salad recipe!
Q – quassia amara (bitter wood)
R – rosemary, rue, ruta graveolens
S – shepherd's purse, saffron, sage, salad burnet, savory, scullcap, sherpherd's purse, sorrel, star anise, st john's wort, stinking gladwyn, stinking hellebore, summer savory
T – tarragon, tetragon, thyme, thyme orange scented, tulsi (holy basil), turmeric
U – uva ursi
V – verbena, valerian, vanilla

W – witch hazel, wasabi, watercress, wormwood
X – xian he cao (agrimony)
Y – yarrow, yerba buena
Z – zedoary (white turmeric)